When Disaster Strikes Count on Giertsen
For over 100 years Giertsen has provided Restoration Services. Count on Giertsen for all of your Emergency, Disaster and industry leading Exterior Services.
When you experience a major disaster in your home or business you need a restoration company that understands the level of complexity you are dealing with. As a full service restoration contractor, our expertise & understanding of your unique situation is unparalleled. We are committed to delivering on our promise of respect; for you, your family, your time and your property.
Giertsen Exteriors division specializes in commercial, multi-family, and residential exterior construction & renovations. Our mission is to pay close attention to the details while delivering cost-effective services to our clients on a long-term basis. Our commercial projects speak for themselves; Giertsen puts safety and quality first, targeting large-scale & multi-family exterior projects throughout the Midwest.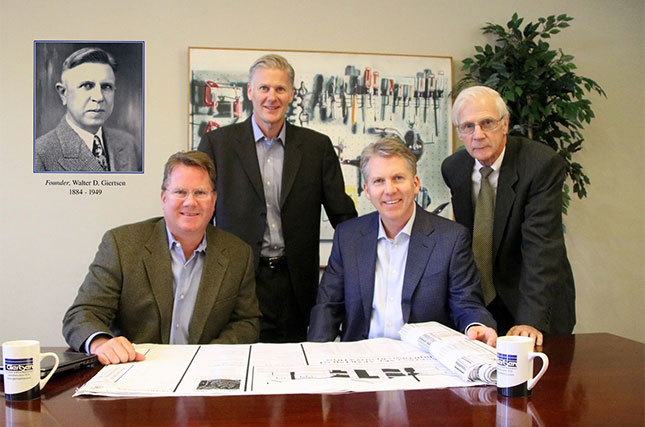 Four Generations Strong.  The Giertsen's Executive Management Team continues to guide our day to day operations professionally and ethically.  Due to our dedication to customer satisfaction and quality workmanship, the Giertsen Company has not only endured over the past 100 years but grown!
Career positions with immediate advancement potential. Health Benefits, PTO and a 401K.
With a "Hiring Bonus" available.
At Giertsen, we play to win. Every day brings a new challenge. Every day brings an opportunity to learn and grow. Every day brings another chance to build on Giertsen's past 100 plus years and your career. We work hard but we play hard too.
As a deeply established company, we are always looking for passionate, talented and creative people to join our team's roster. If you're looking for a challenge that will lead you to the next level of your career, Giertsen is that place. The right place.
Check out our robust benefits, compensation & PTO package.
Come win with us! Join the Team.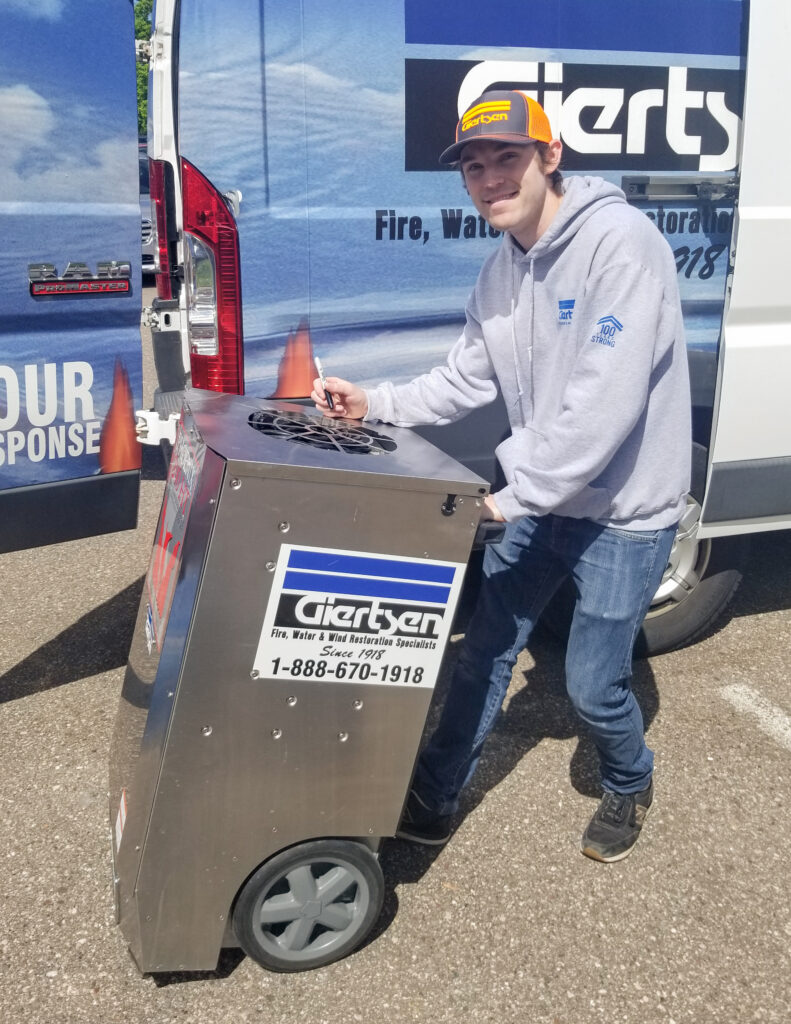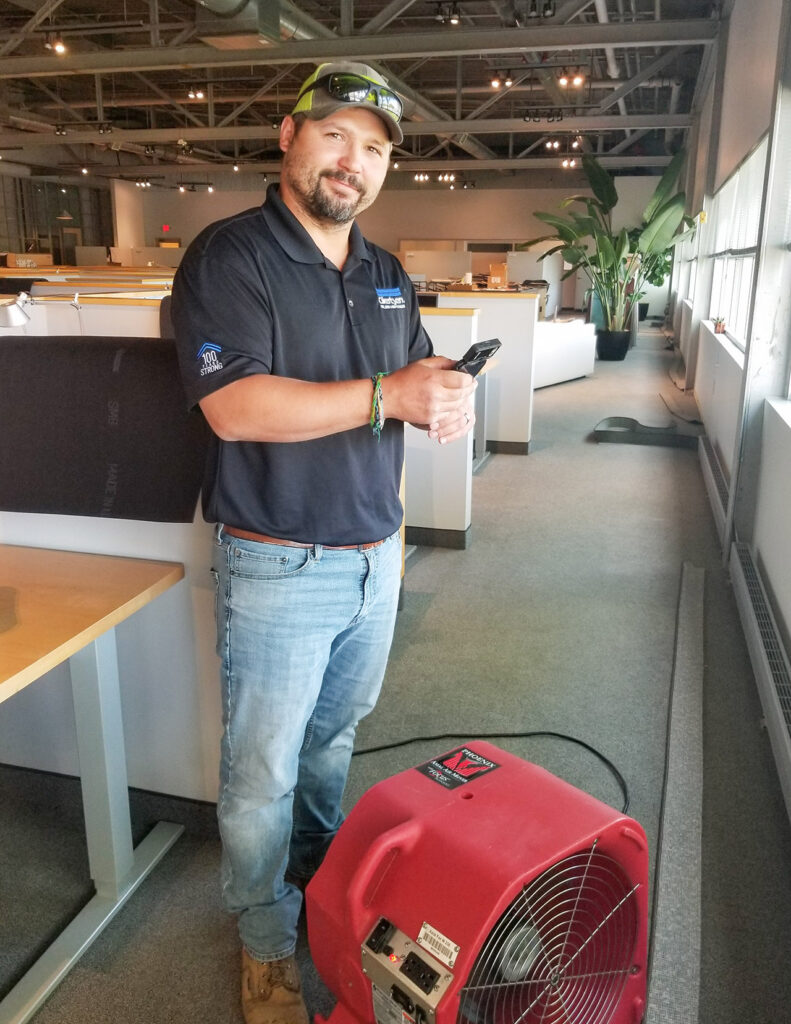 Hear What People Are Saying
"True professionals! They are fast to respond, easy to work with and do a top notch job! I manage many residential properties and always call Giertsen for disaster response. I always get positive feedback about them from my residents.

- Peggy L.
"Giertsen Company was a pleasure to work with. They were very professional and expedient in all correspondences. Upon first contacting them, there were able to have someone come out within an hour ! That was awesome. The quality of the work performed is excellent.

- Kurt B.
"We experienced a larger commercial kitchen and the cleanup and restoration work was completed ahead of schedule without the need for heavy involvement on our part. All members of the team were professional and went about their assigned tasks. I give them my highest recommendation.

- Mike G.
"As an agent with many clients experiencing a loss they are my first call in a time of an emergency. They are very quick to respond day or night, Holidays and weekends. Their confident and professional approach is very calming and reassuring to clients at a stressful time. With their knowledge of the insurance processes it really helps to keep things moving forward in a positive manner.

- Jim D.
"The project closed out on time. Everything was perfectly restored. I know the residents were happy and appreciative of your staff's efforts, including myself. Your company has been fantastic to work with. If we ever need you again, you will be our first call.

- Sylvan L.
"My estimator, Dave Murphy and his production Team had a unique ability to listen to my concerns, analyze the details, recommend a solution or give options so I could make choices for a satisfactory resolution to any problem that arose during construction. Several items during the punch list phase were resolved to my satisfaction as the Team worked diligently to assure that I was satisfied with the results. Thanks to Giertsen for outstanding service!

- V. Gupta 3M Mechanical Engineer- retired ASHRAE Fellow and PE.
"Giertsen provided awesome customer service! I don't see detailed updates like this from any other contractors. Just wanted to let you know I appreciate David's attention to detail. THANKS !

- Mike H. - Property Claim Representative
"Thanks. The repairs were completed as if there was not a problem getting materials during a period of time when materials were in a short supply. The entire team was very considerate of the school and made special trips to wrap things up at the end of the project. I would not hesitate to recommend this team to anyone. Thank you again!

- Dan D. Business Administrator, Church of St. Henrys'
"Thanks to Rob Newtson, Riley, Pat, and Brendon:
Writing this note to express our appreciation for your caring, competent, and responsible employees. Your staff communicated in a positive, kind, and professional manner. They provided timely information about the process while timelines were difficult to meet given the environment and problems related to the "Virus". They conveyed confidence, persistence, and self-reliance. Answering questions willingly with frequent communication was the norm. It's difficult to take people's worries and concerns seriously. They did. Thank you for what they provided well beyond the restoration and remodeling work.

- Constance L.
"It was a pleasure to work with you, Lisa. We appreciate your responsiveness and attentiveness throughout the project. Of course, we hope we don't have any more restoration needs like this, but if we do, we would certainly call Giertsen. Also, we won't hesitate to recommend Giertsen to anyone else who may need your services.

- HD Business Manager
We are committed to delivering on our promise of respect; for you, your family, your time and your property. If a service you need isn't listed, call us direct. We are here to help, when you need us most.
24/7 Emergency Assistance
When you experience a major disaster in your home or business you need a restoration company that understands the level of complexity you are dealing with. We are proud to provide full service restoration, recovery and repairs to our customers as well as specialized services to help provide assistance when it is needed most.